I bet you thought we weren't going to do a Funtastic Friday!? Well, happy early April Fools 😉 and Happy Funtastic Friday!
The winners from last week's BIG contest were:
Claire (grand prize)
Michelle
Suzan
Karli-Marie
All winners have been contacted. 🙂 YAY!! THANK YOU to all who entered! We had 11,650 entries for all 4 weeks of giveaways! Pretty incredible!
THANKS again to the designers and stores that contributed and made it all happen! Be sure to show your THANKS as well (so we can do it again;) ) by spending some time, and cash in their stores:
Studio Girls Collectives at Scrapbook Graphics
Around Digiland:
Join Just Jaimee, Jennifer Wilson and the Digi Show gang on this week's episode of The Digi Show, where they are talking about what digi scrappers should look for in a computer. Breaking it all down and making it easy to understand.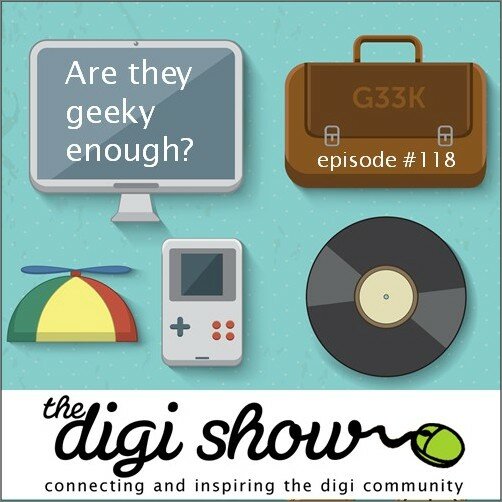 Chelle has a new collection this week that is Out of this World! Don't forget to stop by her blog and Facebook page for coordinating freebies.
Anna Aspnes has 3 sets of ArtsyKardz for Project 365/Life, a artsy FotoInspired DoubleTemplate, and a set of DifferentStrokes for adding easy artsy flair to your pages. A new AnnaRelease also arrives today! The MidWeek Release is available in the aA store as individual products, each discounted by 20% until Feb 5th. Special pricing is available on the AnnaRelease for one week only.
Studio Wendy has more Lightroom templates for your speed scrapping pleasure. Check out the letter-size templates and photo-centric templates. Video tutorial included.
Candy hearts, flowers and love all around it's a very sweet time of year. This happy, colorful kit by Bella Gypsy doesn't have to be about Valentine's Day, it can be used to scrap all the loves in your life.
Amber Shaw has this Grab Bag for only $5.00 for a limited time (full reveal in the store)!! She is celebrating her birthday so make sure to stop by her blog for DAILY freebies all February long!
Kate Hadfield has some new snow-filled doodles out today that are perfect for capturing all your winter memories! Let It Snow is 20% off all weekend!
More brand new Painted Packs by Sugary Fancy are ON SALE at Store this week!
A new set of (weekly) templates by Maya de Groot is now available for your project 365 pictures.
A Dark Place mini kit by Erica Zane at SSD is perfect for those not so perfect days!
New this week is the fun new Paperbacks! Super fun and quick.
Scrapping with Liz just released her Daily Life Templates 2, a second set of templates in this series that will help you complete weekly double page layouts all year long.
I have a new release item called Makery, and it's available at my guest store at Scrapbookgraphics.
Down This Road Designs has a cute mini kit available only $2 for a limited time. School Girl Crush Mini kit has fun tween slang flair and it is full of love and a fun color combination too.
From the Heart is new from Kimeric Kreations.
Etc by Danyale has MOVED! All products can now be found exclusively at Scrap Orchard with a Grand Opening SALE! Check out store favorites in a new home and this week's release "Simple Things" with FWP/Flower Set!
Katie the Scrapbook Lady has several free gifts to share in her Scrap Shop!
Meredith Cardall has a fun new kit this week! Simply Magical is the perfect digital scrapbook kit for scrapping all of your magical memories, from vacations to every day moments. Simply Magical is 20% off through February 5th. When you purchase the Simply Magical kit, you get the Journal Cards FREE!
The Project Life Maggie Holmes Mini Kit is now available at DigitalProjectLife and is 20% off through Sunday, February 2nd!
Tracie Stroud has a brand new kit, Still Into You, and a free-with-purchase offer this week.
Let's make our life more meaningful and fun by having healthy bodies and healthy mind. Scrap your goal for this year fitness plan and start to exercise! Released at 40% off on both Gotta Pixel and Gingerscraps.
Lynne-Marie invites you to join her on a 12 week journey of self-enrichment—LOVE YOURSELF: Body, Mind and Soul! Launches Jan 31 @ The-Lilypad. Check the blog and forum for details!
Feel The Magic from Crossbone Cuts Designs is hitting the store today! Be sure to stop by the Capturing Magic Blog"Gifts From Us" category to pick up a coordinating freebie!
Good news! You can now purchase products straight from the Stolen Moments Design website! The grand opening starts tomorrow with a 40% off sale, freebies and more!
Arbitrary Mess by ViVa Artistry is a collection of totally random, but incredibly fun and quirky essentials. Also available as CU.
There's a party going on over at MScraps! Huge sale, tons of dollar deals, and a brand new kit from Jenn Labre.
Here is what is new from Tracey Monette of Clever Monkey Graphics in her Oscraps store.
Blagovesta Gosheva started a new Project: Capturing Life. This project will include 12 everyday kits, perfect to document any of your everyday memories or use them for your monthly, weekly or daily projects! The first is already in her store and is on early bird sale this week
Flergs has teamed up again with Meg Mullens for another M² collaboration. A gorgeous Valentines Day kit, made with love for your Valentine. Save 20% through Saturday.
Fiddle-Dee-Dee Designs has two new template sets that coordinate with kits designed by Amber Shaw and Megan Turnidge. Purchase Fuss Free: Celebrate and receive Fuss Free: Always and Forever FREE. These templates are Fresh Fruit priced at 20% off, so combined with the FWP offer, you can get both of these template packs for $3.60! FWP offer valid through Feb 5th.
Studio Sherwood is shooting for the stars with her new kit, Celestial.
Are you ready for some football? No matter who you are rooting for, The Big Game, from Misty Cato, has everything you need to scrap this weekend's festivities.
CD Muckosky has a freebie for her newsletter subscribers. Stop by her blog to sign up.
That's it for today!